I have worked on several projects for The Butler's Pantry. As a diverse retail client, I have managed to be involved in several design projects from packaging, retail graphics, brochures, posters and exhibition design. Here are a few of the projects.
The Butler's Pantry Menu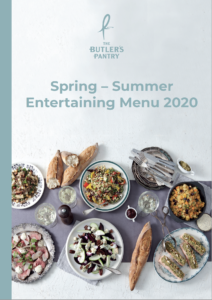 This menu booklet comes out several times a year. It's a compact A5 brochure that requires a clear layout. The look of the brochure sits well within the brand guidelines and leans on the wonder photography of their dishes and food. The overall look we are going for is a top class food menu that offer quality and variety.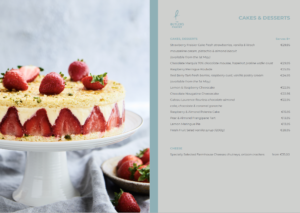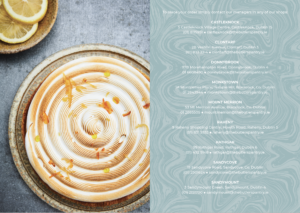 Posters and flyers
With the changing seasons and menu, The Butler's Pantry regularly update their in-store graphics. The emphasis remains on gorgeous food you can almost taste. This hot chocolate poster is an example of the personality and quality of all their communications.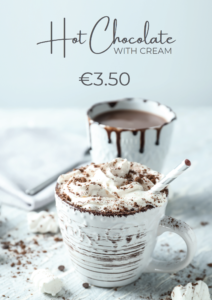 Promotional Graphics
I've designed graphics for events and special promotions to support the corporate and events teams.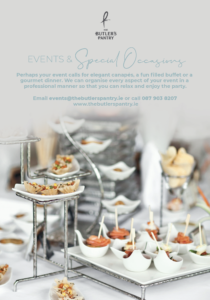 Advertising
The target market for The Butler's Pantry favours traditional media. So I designed these graphics for insertion into the Irish Times.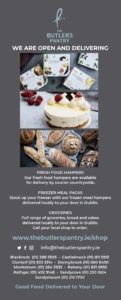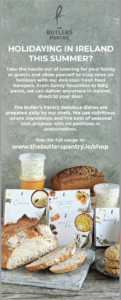 I also created the look and graphics for their exhibition stand at The Taste Dublin. See more about that on my blog Here
Learn more about The Butler's Pantry Here